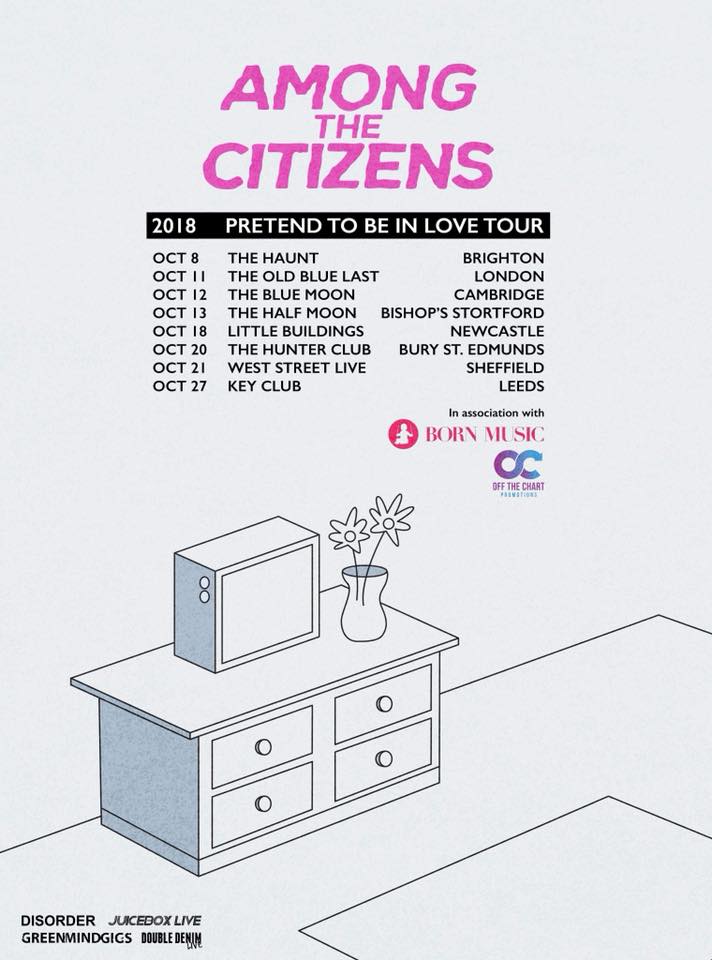 Hot on the heels of winning BREAKTHROUGH ARTIST at Friday's NMG Awards, Among The Citizens have announced they're embarking on their very first UK tour taking in BRIGHTON, LONDON, NEWCASTLE, LEEDS, SHEFFIELD and local venues in CAMBRIDGE, BISHOP'S STORTFORD and BURY ST EDMUNDS.
The 8 dates will see them playing alongside artists including JUMANJI (Brighton), BLUSHES (Cambridge) and ATLANTA HOUSE (Leeds)
Born Music Online will be documenting the tour and have begun featuring the guys in a tour announcement here: https://bit.ly/2x3DKMZ
Thanks to promoters Disorder, Juicebox Indie, Green Mind and Double Denim for assisting us in putting this together.
UPDATE 27/09/18: An additional London date at the Finsbury has been added as part of Born Music Online's Blogtober showcase.