It's Sunday 6th December, I'm starting my writing this blog at 10:34am as we begin day two of recording with The Staycations at Half Ton studios in Cambridge, more on that later.
Not much has happened since the last blog so I'll combine this update with a mini end of year review of 2015.
Since I last wrote, The Staycations have been back to London for a gig, this is somewhere I'd like to gig more with them next year but being careful of avoiding the 'pay to play' traps and playing gigs to next to no audience. London can be a great place to perform, it obviously has a lot of great venues but there are lots of dodgy ones too. Proud in Camden, where they played a few weeks ago came highly recommended from The Abstracts and I could see why it had done when we got there. Camden is a tourist hotspot, I can imagine the market near the venue bustling in the summer and those crowds spilling in to the venue but unfortunately on the day we went Storm Barny was visiting and so it was pretty quiet with people deciding to spend their nights somewhere less cold and wet. It's always fun going on a road trip to a gig though so all was not lost and I hope to get them back there next year when the weather improves.
On to recording, they're at Half Ton studios this weekend working with producer Matty Moon who amongst many others has worked with Lonely the Brave on the album which took them from favourites on the Cambridge scene to national recognition. They're recording two tracks – 'The Enemy' and 'Hey Guys' which are both stylistically opposites but should sit nicely together on an EP release. I'm not sure yet when this EP will be released but the plan for early new year is to take a break from gigging for a few months in order for them to work on some more new material which will allow them to play longer sets of originals and drop some of their older material which isn't as strong.
The Abstracts are building up to a new single release, BAT! which is lifted from their album 'The Requiem of Mr M' and will be released alongside a very impressive music video in the new year. As with all my bands at the moment we're also working on applying for music festivals for summer 2016 – it's amazing how early you need to apply for festivals, it takes a lot of forward planning. The other item on The Abstracts agenda is organising a second UK tour for the Spring, they've clearly caught the touring bug after their debut jaunt a few months ago.
There is nothing to report as far as Bury The Light go, they're still working away on new material and will fingers crossed be ready to start recording after Christmas.
Things will be changing around here in the new year too, I've decided to step things up a bit for Off The Chart Promotions fourth year and build on everything it's achieved over this time by setting up a record label. I do a lot of the things that an independent label does already for the bands I've signed so formalising that process should be quite straight forward and with this I will be able to get more involved in the manufacturing and distribution process in an exciting time when physical releases are on the rise again helped by the popularity of vinyl. I haven't come up with a name for it yet so any suggestions are welcome! In addition to the bands I currently have signed I will be looking to expand and work with more bands in various different ways whether it be management, promotion of gigs, plugging a release with PR or distributing an artists work digitally or physically.
So, on to a round up of 2015 highlights:
Starting with 28 Boulevard (who I am looking forward to seeing on Friday as they're reforming to play my birthday gig). The highlight of the year ironically despite all the aggro we had with it to begin with is the tour we went on in August. It's one of those things I look back on fondly now a little bit of time has passed, all of the tours we went on were fun and memorable in their own way and it's those as a collective which I will have as a lasting memory of my time working with them for three years.
Gig count (up to September): 15
28 Boulevard's last gig was at the Cambridge Junction in September
Lost Lungs are the other band I waved goodbye to this year, the highlight with them would be the last time I was with them all as a band – Homegrown Festival. An event which became a tradition in the time I worked with them as they're one of only a few bands which have played there every year of it's existence. In the same way that going on tour with 28 Boulevard was special, camping for a long weekend in a field with Lost Lungs was always a laugh and I'm sure I will miss not doing that next year.
Gig count (up to September): 8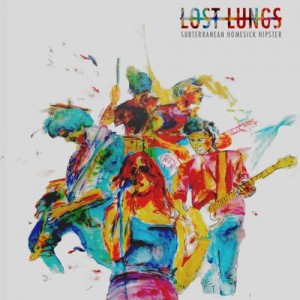 Lost Lungs also released their EP 'Subterranean Homesick Hipster' this year

I have two highlights for The Staycations and they're both from summer festivals. Secret Garden Party was awesome simply because it was a festival I'd been trying to get a band in to for a few years and one the band were equally excited to play. Many bands have played SGP and gone on to greater success and even to be able to play it as a local band instantly puts you in to a select group of people. The second was Rhythms of the World – that's a highlight purely because it took me by surprise. The scale of the festival was not something I was expecting and the huge stage the band played on was amazing. I'd love to go back there again next year.
Gig count: 33
The Living Room stage at SGP
Finally, my highlight of working with The Abstracts was the album launch for The Requiem of Mr M at the Portland Arms back at the end of May. The album was such a long time in the making so it was such a special event for them to finally be able to close that chapter of then band. The room was packed with a very appreciative crowd and you could see they found the whole event very special too.
Gig count: 32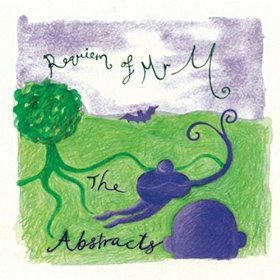 I'll conclude this blog there and be back with another in the new year!