I started writing this blog over two weeks ago, ran out of time and haven't had the opportunity to complete it until now. So what was once the June blog has now turned in to the July blog…
Welcome to the latest blog from Off The Chart Promotions where I witter on about what the bands I work with have been spending their time doing!
As is traditional, let's begin with STAYCATIONS (it has to be written in capitals, it's the law.) who since I last wrote have performed at the Cambridge Corn Exchange in support of Lonely the Brave. It was an opportunity which came at fairly short notice but what a special one! The magnificence of the venue and the spectacle of the occasion didn't overawe them at all, in fact they took everything in their stride and looked very at home on stage in front of what is usually a tough crowd – people generally go to gigs for the headline act and the supports are just 'killing time' until the 'good bit' but they got a great reaction and raised their profile at the same time. I was very impressed with the level of dedication they put in to practicing in advance, paying attention to little details which perhaps they wouldn't consider necessary in a regular show (e.g.: having someone standing side of stage with a change of guitar in a different tuning or prepared if a string breaks) and the way that they delivered their usual assured performance in a venue that could be very easy to get over-awed by. We debuted some new merchandise on the night including a t shirt based on the artwork of the single to 'The Enemy' (which is Will from the band as a baby) which sold out. Since then we've had requests to produce more so we'd better get the t shirt pressing department back in action!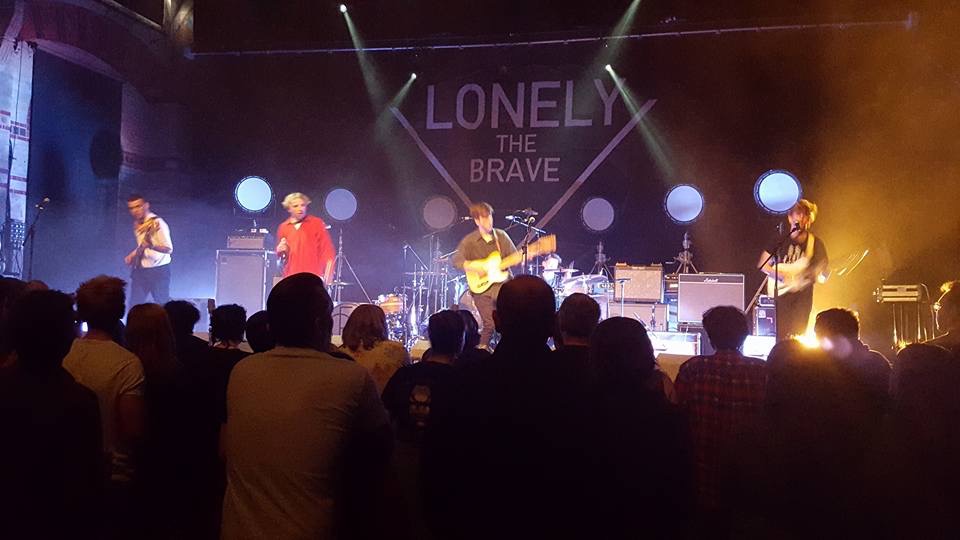 Cambridge Corn Exchange performance, May 2016
Since this gig the band returned to play Strawberry Fair for the third consecutive year, they put in a very energetic performance on the Cambridge 105 stage to one of the bigger crowds the stage had attracted that day. They also played the opening night at Homegrown Music Festival and more recently played the Cambridge Junction's June 'Fiver' night – a performance I felt ranked up as the best they've ever given in terms of stage presence and overall professionalism of the performance. They describe the venue as their 'home' having played there many times now and they certainly stood head and shoulders over the other bands on the night who were all playing for the first time.

Cambridge Junction, June 2016
We were honoured to have CLASH magazine premiere the band's new single 'Hey Guys!' a few weeks ago too. It's been great to see music journalists enjoying the bands sound and we've had some really positive reviews out of it. There is more to come and the release of the new single will be on iTunes, Spotify etc soon but you can stream the track on Soundcloud now.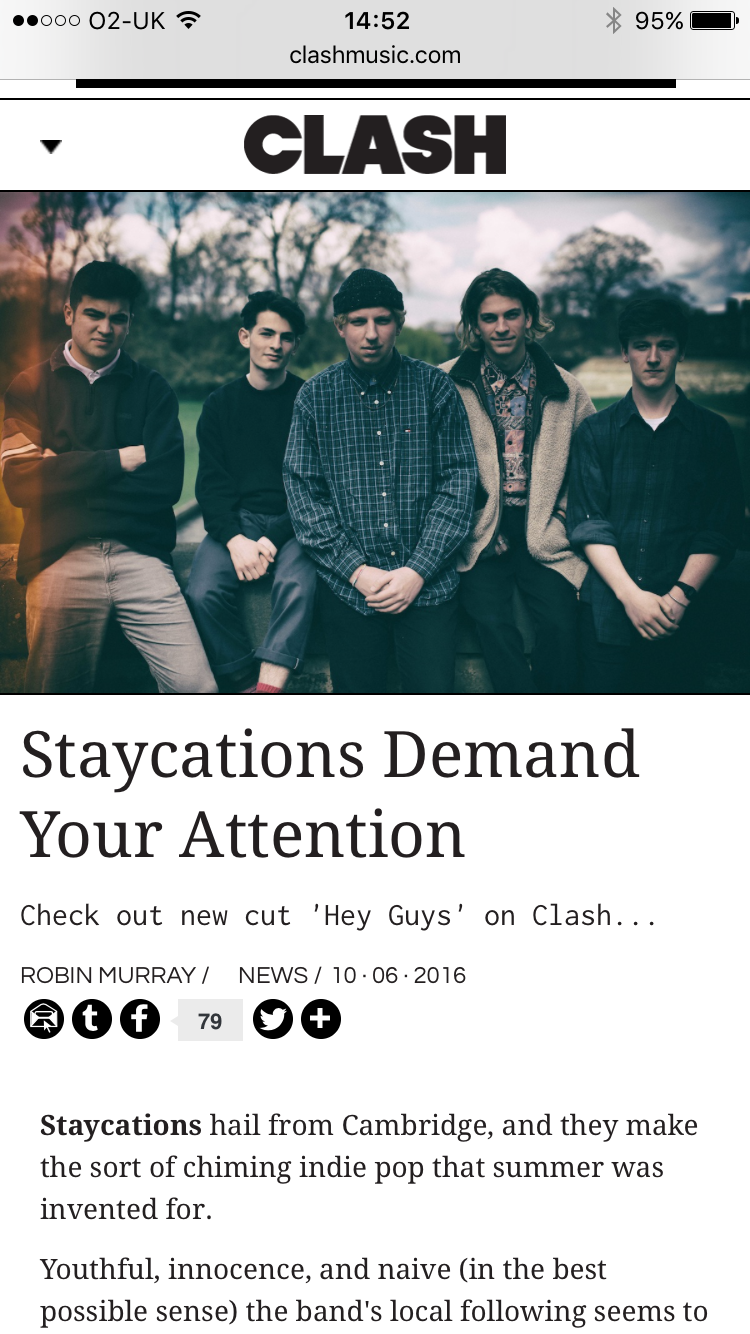 We had a band outing to London at the start of the month to take part in the 'Rock the House' competition. I'd entered them ages ago and forgot about it until we got contacted saying that they'd been put through to the Under 19s final which was at the Bedford in Balham. This a UK wide competition so to make it to the top 12 bands in the country is a great achievement and we have to thank the bands local MP Lucy Fraizer for endorsing our entry. Whilst we didn't make it in to the top 3 prizes, we still had an enjoyable day out and I have a certificate proudly sitting on the desk in my office to remember it by!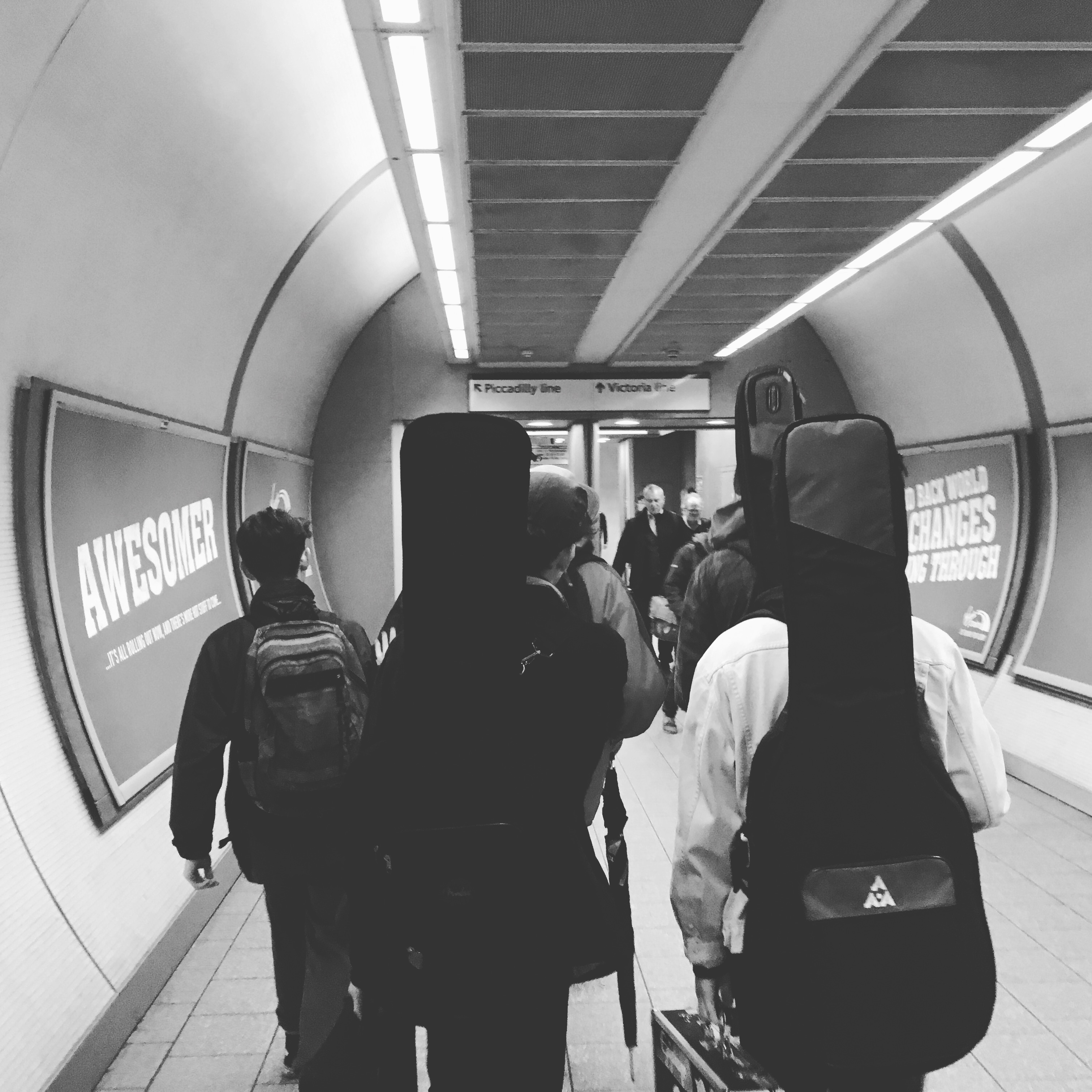 The band are all now on holiday for the Summer and most are taking a gap year from education so we can really push the momentum we've created over the last few months forward and see where it takes us.
History & Lore have had a busy few weeks which coincided with the end of their University term. They performed for the first time at Strawberry Fair to a very appreciative audience and followed that up with a visit to Homegrown Festival the following week.
The band were dealt a blow at the beginning of June though when co-lead vocalist Alex decided that she could no longer commit to being in the band and was to leave. Alex had a big role in the overall sound of the band and the timing was far from ideal but huge credit to the rest of the guys for making sure that they adjusted some of the tracks which Alex featured on to include new vocals from Alice and Liam at short notice so that they didn't have to miss any of the gigs that we had planned. We all wish Alex the best for the future.
History & Lore took part in BBC Music Day in May, a national initiative run by the BBC to promote their music based events and in particular it provides an opportunity for bands in their 'Introducing' system to perform at various venues across the day. We were lucky enough to be asked to participate by both BBC Cambridge and BBC Norfolk so we spent the first part of the day in Cambridge as the band did a stripped back set outside Great St Mary's church followed by a larger set on the stage which had been set up inside the Grand Arcade. Then, we jumped in the car and went to Norwich where the guys did a live session on BBC Radio Norfolk in the afternoon.
The band have a few live gigs remaining of the summer including Alex Fest, a set at the Plasterers Arms in Norwich and then they will be going in to the studio for a few days next month to record two new tracks. It will have been a year since they last recorded so we're looking forward to that.


with Tom Simkins & Nick Carter of BBC Cambridgeshire.
Deep City have also had a busy summer so far with gigs at Strawberry Fair, Town & Country Show, Homegrown Festival, Cambridge Junction, Chesterton Festival and a prom for St Ivo School. They probably haven't been used to having so many gigs in a short period of time but that experience is invaluable to them and it's shown in their later performances which demonstrates they've improved as a band gig after gig. One gig I was particularly impressed with was a 'Sounds like the Music' night at the Hunter Club in Bury St Edmunds where they had to strip back their set which involved them really changing a lot of their songs to be more chilled to suit the event. That demonstrated their maturity as songwriters to me for people of their age, I'm not sure that many bands could have achieved what they did to quite the high standard they managed. One thing is for sure, they impress audiences wherever they play and they will only continue to do so.
We also released their track 'Slow' in the last few months, it's had some great feedback so if you haven't heard it yet you can listen to it below:
The Abstracts have been busy promoting their new EP 'All Roads Lead To Everywhere' which they recorded with John at Crooks Hall earlier in the year. The response to the release has been great with the release available to stream, download and on CD (and they've sold quite a few CDs at gigs recently). We managed to get plenty of radio airplay support for the lead single, helped by the fantastic video which was filmed and produced by Josh Armstrong.
The band have just come off the back of their debut at the Big Weekend where they played to several thousand people on a sunny Saturday afternoon on Parkers Piece. They were all pretty nervous beforehand but put in a polished and energetic performance which undoubtedly won them some new fans.
The summer is yet young for the band as they have dates to play at Buckfest, Alex Fest, Rock in the Priory, Cambridge Rock Festival, VW Whitenoise and Green Meadows before the end of August.
Searching Grey have also been busy with gigs including a very impressive performance at Strawberry Fair. They are also looking forward to a set at Cambridge Rock Festival next month. They haven't just been busy on stage though, they spent a few days in the studio recently recording three new tracks which all sound fantastic, I'm looking forward to working with them on getting them the airplay they deserve.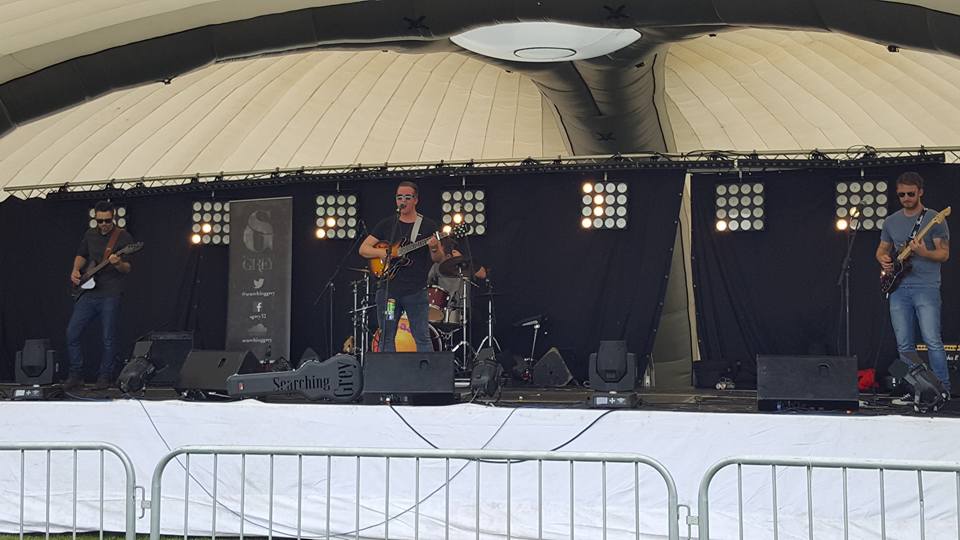 Searching Grey performing at St Ives Carnival
Meet Me At Dawn are also working on new material which will see a release at the end of the Summer. They've got gigs coming up to look forward to in July at both the Portland Arms and Corner House.
Thanks for reading the latest blog, I'm glad I can finally tick this one off my to do list!