Welcome to the first installment of a three part blog update for March.
Much like a Premier League manager in pre season, I've been busy shaping my squad for the new season and to continue that analogy that means there have been some out goings and some in comings and now that the transfer window is closed have I signed the equivalent of a star striker to take us to glory? That remains to be seen.
In my last blog I announced the signing of History & Lore on a management deal as well as picking up
Searching Grey and Meet Me At Dawn on promotion deals.
I'm pleased to add two new artists to our rosta, both on long term management deals.
Firstly, acoustic duo Tom & Paris who sign to us having been working with Glen at Homegrown for the past year. 16 year old Tom Barber and 17 year old Paris Moulds have been performing together for a year with live performance highlights including slots at Lodestar and Homegrown Festivals and with their debut release 'Beautiful Place' featured in the film 'With Love from Suffolk' they've had the opportunity to attend a glamorous red carpet event too! I gave them an opportunity to perform at the NMG Awards last year to which they
received real positive feedback, they've also been featured on my radio show and in the Unsigned Chart.
So whilst they've had a solid start I'll be looking to take them on to the next level, firstly concentrating
on developing them as song writers so whilst they have a few gigs in the diary over the coming months they
will be predominantly working on new material for the time being. Tom & Paris are appearing in the second
heat of the Cambridge Band Competition on Saturday, 12th March at the Portland Arms.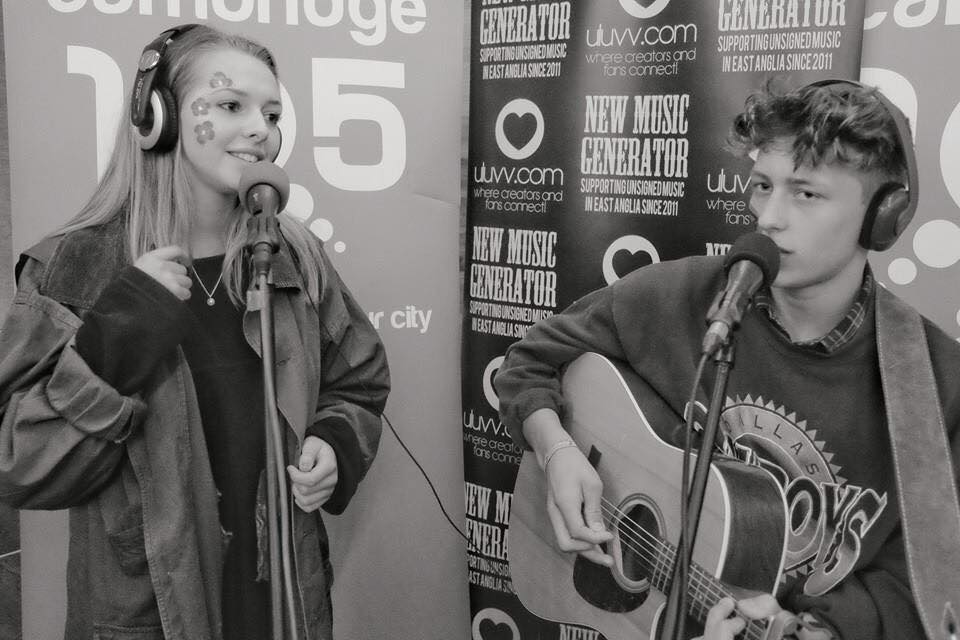 Tom & Paris performing for NMG at Homegrown Festival 2015
Check back later in the week for part 2.